VBS 2024 @ DLBC
DLBC's Vacation Bible School is
JULY 14-18
6-8:30 p.m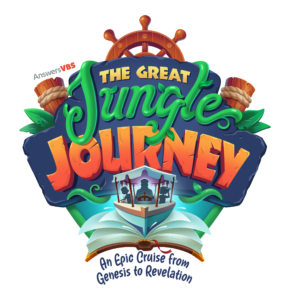 Your kids will be going on an EPIC adventure this summer during Vacation Bible School.
Join us in a world of wonder that will delight our senses while captivating our hearts and minds at
The Great Jungle Journey: An Epic Cruise from Genesis to Revelation
. We will cruise through jungle rivers, making stops at seven ports of call along the way—each starting with a C. These represent seven key biblical events—the 7 C's of History.
Dixie Lee Baptist Church will be using the Answers in Genesis curriculum.
Our VBS is open to 4 year olds to 8th graders.